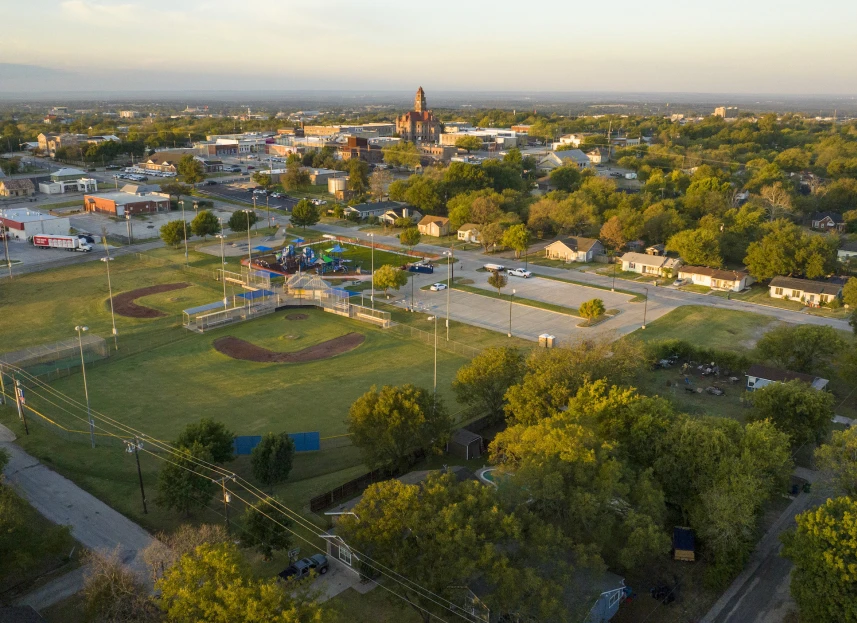 New Client Launch: Decatur, TX
Labor Market & Economic Prosperity Dashboard
Decatur, TX, sitting just 40 minutes by car from Fort Worth, or an hour to Dallas, is one of those rare U.S. communities that has an incredibly generous amount of access (think infrastructure, talent, housing) while managing to offer quality of life at the same time. Median home value in Decatur? $410k.

The city is also the economic hub of Wise County, and has been since the 1850s. It is plugged into the DFW metroplex, literally, by both highway and rail and has developable industrial land abound.


Just a couple weeks ago, eIMPACT engaged with Decatur's economic development team to develop a data story to really compel businesses and residents when they're on the Decatur website. Today, that dashboard is live for public consumption!

You can see the Decatur economic dashboard nestled into the main menu under heading Local Data:
View the dashboard

Here's a quick run-down of what's included:
- Population and Jobs Trend and Forecast
- Population by Age Cohort, Race and Edu Attainment
- In- and Out-migration
- Occupation Concentration
- Industry Characteristics
- Job Postings Trends
- Wages (25th to 75th percentile range)
- Top 10 Programs by Completions
- Home Value Trend and Comparison
- In-Demand Skills
- Postings vs. Hires
- Commuting Patterns
Decatur, TX Labor Market & Economic Prosperity Dashboard
---
Interested in exploring a data dashboard to tell your story? Click the button below to schedule a call.